Why You Should Say "I Do"…Before You Get Married!
This is the second in a series of guest posts for Valentine's Day Weekend 2016.  Enjoy these Love Notes from Dessert and Discussion Founder Alex Merritt on saying "I do" to yourself before you say it to anyone else…
Yesterday for the first time in my life I finally said those two magical words… "I do".
I felt a sense of commitment, honor and responsibility to uphold my part in the judicial process. Yes, the judicial process. Just in time for Valentine's Day my stint in jury duty provided me with a valuable lesson in love.
Now I know you were thinking – "I do" means wedding bells, cake, romance. Agreed. I had always imagined these words were reserved for the moment that I would pledge my love & life-long support to a wonderful man. But instead I was in a jury box with 12 complete strangers and I was standing in front of a judge, a clerk, some lawyers and a court reporter.
Yet, when I said I do I still felt the weight of the commitment and the desire to fulfill it. So in between court proceedings I pondered on Valentine's Day. During this time of year many often wonder why they can't find love and my answer is because we are looking for it outside of ourselves. Love is a magnet and it's attracted to… love.
So I wondered if instead of lamenting about mystery chocolates or cursing Cupid we could all just say "I do". I'm not talking about that whole "marrying yourself" thing (gag). But instead, vow to love and honor yourself. Profess your commitment to you, just as you would want the love of your life to do.
So while you wait on a mate why not get some practice saying I do?
Repeat after me…
Do you promise to be kind to yourself even when you make mistakes and have perceived failures?
"I do."
Do you promise to keep your heart open to the possibilities of love and happiness regardless of previous
experiences in life?
"I do."
Do you promise to stay open to divine guidance and inspiration?
"I do."
Do you promise to trust that you are worthy of love?
"I do."
Do you promise to take full responsibility for your happiness and emotions all together?
"I do."
Do you promise to only enter into relationships that are healthy, uplifting and beneficial to all involved?
"I do."
Do you promise to love and let love into your heart?
"I do."
Do you promise to love yourself – flaws and all?
"I do."
The concept is simple, but the work is hard. Start with the vows above, change them, add your own. Every morning stand in front of your mirror, hand over heart and renew your vows – to you!
Happy Valentines Day!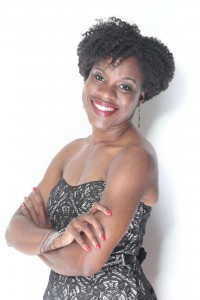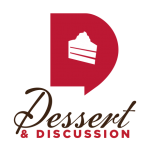 Alex Merritt is the founder and host of Dessert & Discussion — an engaging and unscripted experience where men and women enjoy REAL TALK about love, sex, and relationships over dessert & drinks.
Ms. Merritt earned her bachelor's in mechanical engineering at the Missouri University of Science and Technology (Missouri S&T). She is also a graduate of Mastery University , where she studied transformational elements required for life & love success under Tony Robbins. In 2010, Missouri S&T Alumni Association and the Sacramento Observer named her one of "30 Future Leaders under 30." As an author and international speaker, Ms. Merritt has been featured in several leading publications such as NSBE magazine, Sparkman, and St. Louis American. She has been a featured guest on the Lanada Williams Show and Beyond Talk Radio. She's also the relationship contributor for The Social Newspaper, where her column "For the Love of IT" appears weekly. In addition to this, she frequently speaks about topics that empower individuals and organizations to maximize their performance potential by creating positive relationships.
As someone who is passionate about developing healthy relationships, Ms. Merritt works to improve communication styles that lead to meaningful dialogues between men and women. Over the last 15 years, she has garnered observational life lessons and also conducted relationship research that's used as the foundation for her work. Moreover, based on direct and anecdotal evidence, Ms. Merritt developed a solid understanding of relationship dynamics that she uses to help individuals to have better interactions with the opposite sex.  In 2009, Ms. Merritt launched "Dessert & Discussion®", which is a provocative experience for men and women to have candid discussions about love, sex, and relationships. In 2015, she developed the LoveinarTM; a powerful interactive relationship development course that helps men and women eliminate the barriers to enjoying love and finding the one! Her discussions, courses, and unique perspectives guide men and women toward the development of positive, healthy, and lasting relationships that are simply AMAZING.
Visit: www.dessertanddiscussion.com
Instagram: https://instagram.com/dessertanddiscussion
Facebook: https://www.facebook.com/dessertanddiscuss
Twitter: https://twitter.com/thealexmerritt