Are you feeling stuck and can't put your finger on why?
Does your life look "great on paper" but you don't wake up every day radiating happiness?
Is it finally time to make the changes you've been putting off for years?
Mindful-U's Change Creation workshop series is a wonderful way to get closer to living your true passion. The tools we'll use during each workshop will help you release of some of the negativity that holds you back from embracing satisfaction and joy.
If you've ever wanted to try life coaching, this is a great way to get a taste of the exercises and techniques a coach would use during a private session.
Click on any workshop title to get the full description and register.
---
In Life Coaching 101, we'll start with the basics:  learning how to overcome mental obstacles and shifting your energy to a more positive place. You'll walk away from the class with actionable steps and new tools that will keep you moving forward into your personal version of abundance.  Register for September 13th 
---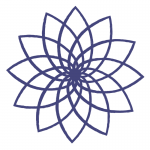 Life Coaching 102:  Breaking Through Blocks! 
This class will introduce you to the four major types of energy blocks, then we'll dive in together to identify the ones that are having the most impact on you!  I'll share real life examples so you can see the myriad ways that an unidentified block can get in the way of your success.
You'll leave class with a clear idea of how to identify the four major blocks when they appear in your life and you will have a specific strategy on how to bust through each one.  Register for September 29th
---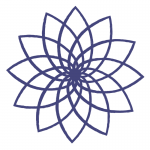 Seminar: How to Successfully Lead Your First Retreat!
Retreats are a unique way to get your clients away from their daily grind and into a more focused space. Leading a retreat is a goal for many entrepreneurs but taking it from concept to reality can feel complicated and overwhelming.
Join Katy Flatau, Founder and CEO of Mindful-U, for our introductory class on how to plan for, organize and gracefully execute your very first retreat. We'll discuss:
– how to pick a destination & venue
– how to manage your own expectations as well as those of your attendees
– how to create excitement and connection among the group before and during the retreat
– how to create a schedule that balances your teachings with the opportunities presented by your retreat space & location
– and other fascinating logistical details that you're not even expecting to think about yet…
With thoughtful planning and intentional execution, a retreat can be a powerful and invigorating part of your business! Start making yours a reality with this workshop…
Email Katy at expand@mindful-u.com to request dates for this class
---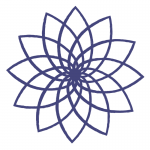 Seminar: Plan Your Intentional Exit Strategy – From Corporate to Entrepreneur
Congratulations! You've founded your company, taken on some clients and you've started to take real steps towards working for yourself! Now you're getting ready to make the shift from your Corporate gig to being a full-time Entrepreneur…and you'd love some concrete information on the "best" way to make this happen.
However, every person you talk to has different advice and people keep telling you to "just take the leap" or "get some skin in the game". Only you don't have parents to pay your bills or a spouse pulling down an epic salary that will take up the slack while you work on creating a consistent revenue stream.
This is when having an Intentional Exit Strategy is vital. Making a smooth and supported transition from your billing paying (but soul-sucking) corporate job can give you a chance to make your start-up a success with fewer panic attacks and no burned bridges.
During our workshop, you'll begin to:
– Develop a timeline for making your big move
– Set well-informed personal and professional financial goals
– Outline the Top 5 steps you need to take in your business before you hand in your resignation
– Create an emotional and social foundation so you can make the time leading up to your big move less painful
Get thoughtful guidance that takes you way beyond the usual vague advice and start building your intentional and effective exit strategy!
Email Katy at expand@mindful-u.com to request dates for this class…