Registration for the 2018 Hawaii Retreat is closed.  To receive information when we open the 2019 retreat, please click here
February 15th-21st, 2018
(hey, that's President's Day weekend – you might have Monday off!)
You're invited to join me for a gorgeous week on the Big Island of Hawaii
The Big Island is one of my absolute favorite places on this planet!  This retreat is a joyfully curated selection of my most-loved island activities, favorite restaurants and soul-stretching exercises that combine the magic of Hawaii with the mindfulness practices I use all year to stay centered, inspired and satisfied.  I'd love to have you join me on the trip I look forward to all year!
Come along and we'll go star-gazing on a volcano, discuss whether we like the spicy ahi or the tako poke better and hike through a surreal landscape to my favorite secret beach on the island.
And shave ice!
I'm definitely taking you out for shave ice.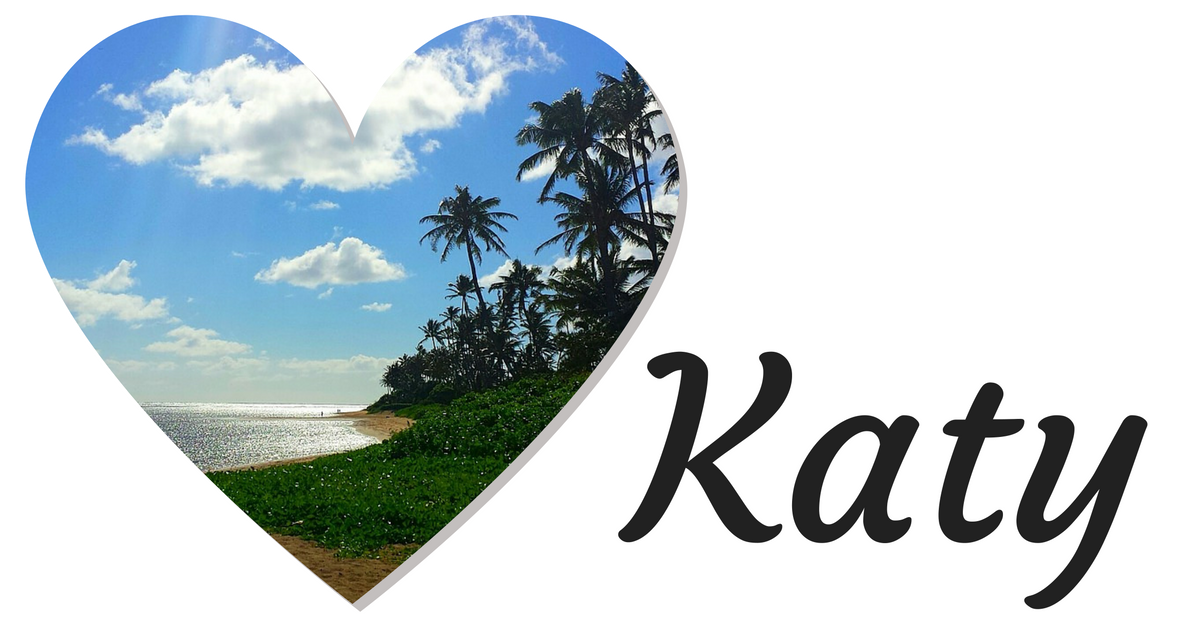 This retreat is all about finding your happiness now, instead of waiting for it to find you!
During our 7 days and 6 nights in Hawaii, we'll have four Feel Good Being Here™ mindfulness workshops, where you'll engage in gentle introspection, focused on clearing up your energy and creating a vision of your life that gets you excited to wake up each morning (even when you're not in Hawaii).  You'll explore how to connect with and enjoy your life, then you'll start to map a path for your future that makes your heart fill with joy. Together, we'll practice celebrating our achievements and integrating practices that work on the island AND back at home.
Think soul-clearing and inspiration-activating!
You'll spend the rest of your time relaxing and enjoying a privately guided tour of the Big Island of Hawaii. You'll visit sea turtles, swim in clear, blue waters, wave to whales and enjoy island flavors.  Hawaii itself has a unique healing and relaxing vibe that can only be experienced, not fully described in words.  It's one of the reasons I return here each year for my own personal rejuvenation.
Why is it called the Feel Good Being Here™ Retreat?
We say "here" with the meaning being here in th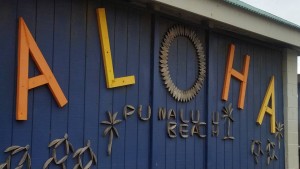 is space, here on this planet, here in this moment and here in your complicated, wonderful, sometimes mystifying, life right now. At some point, usually between being about six years old and graduating from high school, we lose our ability to be in the moment. We get into the habit of setting our goals, and accomplishing them! And we don't stop to notice, to acknowledge, to
celebrate, what we just achieved. So we get caught up in the cycle in waiting to "feel good". We wait for the right relationship, the right job, the right promotion, the right house, the right family, the right social life, the right success, the perfect and right alignment of all facets of our life…and we wait and wait, always pushing those "feel good" feelings off into the future.
Stop waiting to be happy!  Join us in Hawaii and we'll teach you how to break through the blocks holding you back and how to re-embrace your life on a daily basis. Using our customized system of coaching strategies and mindfulness tools while on retreat, you'll unpack the baggage and go home lighter and more grounded.   It's a lot of fun to do this kind of work in one of the most relaxing, laid-back places on Earth.
This is something you can do alone or with your friends!   Mindful-U retreats are designed to bring people together, while still giving you plenty of space to have your own experience. This is an easy way to travel solo or a fun way to have a unique experience with people you already know.  So bring your BFF's or come alone and meet some new ones.
Almost everything is included.  Our goal is to make this retreat as user-friendly as possible, which is why we include your airport transport and a variety of exciting activities in the price of the retreat (yes, it includes whale watching and your admission to Volcano National Park!).  You're only responsible for your plane ticket, gratuities and any additional services, souvenirs or meals you decide to purchase at the hotel or during an excursion.
This super-intimate retreat is only available to 10 people.  You won't be just a number.  Whether in we're in a workshop, exploring the island or hanging on the beach, you'll be part of a group of people all interested in having an amazing travel experience and learning more about themselves.
To register, email expand@mindful-u.com to discuss room and payment options.  
---
What's it like to be on retreat with Katy & Mindful-U?  Here's are quotes from our 2016 attendees!
"The Hawaii retreat with Mindful-U was one of the best things I have ever done for myself.  Not only were we in a gorgeous place like Hawaii, the trip provided me with fantastic insight and I met fabulous people!  I learned even more about myself through the group coaching sessions, and it is so very helpful to hear other perspectives.  I felt very present during the trip.  The retreat was also very well organized, and we saw and experienced things that I may not have on my own.  Katy was an amazing leader and a wonderful inspiration!  I would highly recommend attending the 2017 retreat!"
– M.M., Chicago, IL
Katy planned an amazing retreat in Hawaii. I felt like I was in good hands. Katy had the details worked out to a T. She has been to Hawaii a few times, so she knew the good places to go. I felt like I got the most out of the time there. Visiting Hawaii can be a spiritual experience, and at times, I felt vulnerable, like when I stared into flowing lava or gazed at the stars at the top of a volcano. Katy's coaching exercises were a nice complement to these spiritual experiences.
– C.E., Chicago, IL
Check out the awesome pics from the 2016 Retreat here!
---

The 2018 retreat begins on Thursday, February 15th at 6PM and wraps up on Wednesday, February 21st at 12N.
We spend 6 nights, 7 Days on the Big Island in Waikoloa Village at the glorious King's Land Hilton.  The pool has 3+ hot tubs and a waterfall!
Registration for 2/15-2/21 includes:
Lodging in a Luxurious Suite with a private lanai, full kitchen, living room & washer/dryer at the King's Land Hilton for 6 nights
3 Meals per day
Transport to/from the Kona airport (KOA) on 2/15 and 2/21.
4 Feel Good Being Here™ coaching and mindfulness workshops
1 Private Coaching Session with certified life & career coach, Katy Flatau
Big Island adventures including but not limited to*:

Whale Watching at the height of whale season
Star-gazing on Mauna Kea
Hiking at Volcano National Park
Coffee Tasting at various Kona coffee plantations
Brewery Tour at Kona Brewing
Relaxation time on some of the most beautiful beaches in the world
To register, email expand@mindful-u.com for the room and payment options.  
PRIVATE BEDROOMS ($2,575) have a king or queen-sized bed, a private bath and shared common area with lanai, kitchen, washer/dryer, living and dining room.  It's the perfect way to have your own space and spend time with friends (new or old).  Includes retreat registration for one person.
DOUBLE BEDROOMS ($2,274) have two double beds, a shared bathroom and shared common area with lanai, kitchen, washer/dryer, living and dining room (you will only share bed and bathroom with one other person). Submit any roommate requests when you register.  Includes retreat registration for one person.
THE PRIVATE COUPLES SUITE ($5,900)  is a private suite with a private king-sized bedroom, private bathroom and private common area with your own lanai, kitchen, washer/dryer, living and dining room.  Includes retreat registration for 2 people.
Payments are non-refundable and non-cancellable.  By completing your payment, you are also agreeing to the terms and conditions of the retreat.  Not sure?  Click here to set up time to talk to Katy about the retreat
---
For more detailed questions on the retreat, email us at expand@mindful-u.com or check out our FAQ list!  The hotel taxes and resort fees are included in the retreat costs. Your airfare and alcoholic beverages are not included in the retreat price.
If you book a double bedroom and do not have a roommate, we'll match you with another retreat registrant in the same situation.  If a roommate can not be found, you will be responsible for paying the single bedroom registration rate.
Registration fees are non-refundable.  For more information on the retreat, see our FAQ's here…  By purchasing, you agree to the terms and conditions outlined in the Hawaii 2018 Pre-Retreat Package and Liability Release to participate in the retreat.  Forms will be sent to you following your registration for your signature.
---
---
Still Wondering Why You Should Go on Retreat with Katy & Mindful-U?
Thoughts from Katy's Private Coaching Clients and Workshop Attendees:
I've been seeking the sort of help and advocacy that Katy offers for a long, long time now. In the course of one session, she managed to guide me toward connections, insights, intentions, and possibilities that have been lingering below the surface for years.  – A.M.   Portland, ME
 If you are honestly interested in changing your life and you're truly ready to do the work necessary to accomplish your goals, Katy is the perfect coach for you.  Katy provided tools to help me get a better idea about changing my work situation and helped me evaluate various opportunities based on what my true intention was for a new job.  Katy always told me the truth, even if it was hard to hear, and I'm in a better place for it.  Katy encouraged and supported me along the way and then celebrated with me when I manifested the change I wanted!  – J.D.   Atlanta, GA
"I was nearing six months as a brand-new small business owner, and was completely overwhelmed, burnt out, and exhausted but didn't know how to slow things down enough to stop feeling like I was treading water, let alone take a BREATH. I met Katy and found out about mindful-u on a day when I was feeling especially depressed and anxious, and not only was she genuinely warm and comforting, I immediately felt that she understood my situation and could relate to me. I signed up for a multi-session package and I was consistently thrilled with the tools I was left with after each session, as well as a sense of calm and clarity I hadn't felt in a long time. Though I know I have a long way to go, working with Katy has helped me identify and stop the cycle of 'reacting' and taught me what it means to live 'intentionally'."  – J.H.  Chicago, IL
To register, email us at expand@mindful-u.com to discuss the room and payment options.  
---
 *Activities subject to change due to schedule changes, weather conditions and other factors.
**If you book a double bedroom and do not have a roommate, we'll match you with another retreat registrant in the same situation.  If a roommate can not be found, you will be responsible for paying the single bedroom registration rate.
If you have a group of 5-15 people and would like to discuss holding your own Feel Good Being Here retreat, please email me to discuss at katy@mindful-u.com. I'll handle all the retreat organization, content and scheduling, you grab your group and book your flights!