Be Your Own Valentine
This is the first in a series of guest posts for Valentine's Day Weekend 2016.  Enjoy these thoughts on not just surviving but thriving through a post-breakup Valentine's weekend from relationship expert Dr. Dion Metzger…
I remember dreading February 14th after a breakup. I couldn't even say the holiday's correct name. Instead, I would refer to it as "doomsday" or "the dreaded holiday". What I realize now is that I was looking at it completely wrong. I should have been focusing on myself rather than on what (or really whom) I didn't have. I should have been my own valentine!
Are you post-breakup for the big V-day? How in the world will you get through Valentine's day when everybody is gushing about their roses and romantic dates? Listen to me, you will survive. You know why? It is because you're strong and loving yourself is the first step towards fulfilling your happy destiny.
Let's get this lovefest started…
Try not to focus on the lost loves. There is a reason they are now referred to in the past tense. If they pop into your mind, you must remember why you're no longer a couple. If it were meant to be, they would still be here.
Be kind to yourself. We often forget the priority of taking care of ourselves when involved in relationships. Have a spa day, get a manicure, take a soothing bath, light a candle…just do something that brings you to that "happy place".
Don't be bitter. It can be difficult to hear about a friend's happy relationship when you are alone. This is a natural human emotion. Be aware of it and then move on. Try your best not to be jealous because that is one of the most unsettling emotions that exists. It will eat you alive. Be happy for them but also be conscious of all the joy and compassion that surrounds you.
Devote your time to valuing yourself. Focus on what you value you about yourself rather than being your worst critic. Write a card that lists the traits you love about you. Consider it a love letter to yourself. Keep it handy in case you're feeling blue in the future. It will be a much needed reminder of how fabulous you are.
Last but not least, be grateful that you're not in an unhealthy relationship this year. Being alone is better than a toxic relationship….always.
Let's start the tradition this Valentine's day: Become your own biggest love.
I truly believe that one is not able to love another fully until they can love themselves. Consider this a step towards you being a happier and more compassionate you!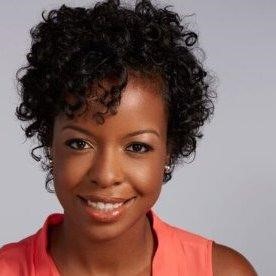 Dr. Metzger is a relationship expert, television personality and clinical professor. She has been featured on CNN's HLN network, Jane Velez-Mitchell Show, The Daily Share, HLN Now, Weekend Express and Aspire TV. She also has been featured on radio, podcasts and as a guest on many blogs.
Connect with Dr. Metzger:
Facebook: www.facebook.com/dionshortmetzgermd
Twitter: https://www.twitter.com/dionmetzgermd
Instagram: https://www.instagram.com/dionmetzgermd